We maximize your business profitability
by boosting the online visibility
Website Design & Development
Search Engine Optimization (SEO)
Paid Advertisement (PPC)
Social Media Marketing
Motion Graphics Design
Promotional Video Production
Grow Your Brand
by partnering with Wise Advertisement
---
We become a part of your team
The Wise Advertisement team will work with your team collaboratively to deliver high performance online marketing strategies to boost your business presence all over the web.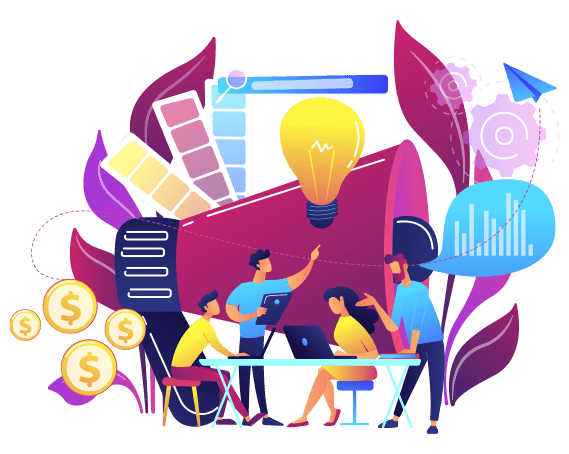 Wise Advertisement: Digital Marketing & Advertising Agency
We are a team of creative and patinate developers, graphists and marketing advisors whose goals are to become a part of your team and deliver the most innovative strategic solutions to grow your business profitability and lower your business advertising expense significantly. Wise advertisement is a one stop shop for all services you need to maximize your business visibility online. Being responsive, trustworthy, punctual and respectful to our customers requests have made us unique and very easy to work with.
Hi, everyone. My name is Amir Rastgoo. I'm the general manager and partner of Tahoe Springs. We've been in business in Las Vegas since 1994 and we've been using the Wise Advertisement for over a year now. And we were very satisfied with his work, his personal attention and the way he took care of our marketing online. It's very satisfying to us. We see it because our phone ringing became more Our getting customers online. It's really doubled or tripled sometimes even. And we very, very happy with what he does. He took a lot of videos from our customers, from our staff and put it online. He promoted us on Google and they really did notice a significant difference in our business and be definitely happy with his work and hopefully he will get a big head after this and charge us double. But we are okay with what he does and we totally recommend him. One of the things it was very important and we notice we are on the first page of Google in many categories, especially if you look at the water in Las Vegas in over 30% important keywords, we are on top listing of those categories and he really worked hard to get us there and we definitely appreciate this whole thing. I really recommend them. And if you really want your phone rings and get the customer, I recommend Wise Advertisement to everybody.

My name is Dr. Nicknam, founder and CEO of Southern Nevada Family Medicine. In working with wise advertisements since 2019, which has significantly improved our exposure on social media and improving our website. We have seen significant improvement in overall patient satisfaction and revenues for the practices since then. Overall, we have been able to expose ourselves in the medical community through their help by optimizing our website and social media. They have been very compliant and easy to work with, with all our requests throughout the project that we had with them. And we continue to implement their feedback in our practices in order to improve our overall efficiency and exposure. They also have helped us to have a more efficient way to get feedback from our patients and also online appointments. Working with Rise advertisement was a challenge initially because what we do as an occupational physician and having occupational clinics is very unique to this market. So they have worked very closely with us to not only educate them about what we do and also how to do it. Overall, they've been very cooperative and patient with us because this field of occupational medicine is unique in this market. Overall, I'm very pleased and satisfied with their work and recommend them to all family practices and occupational physicians who need some help to get out there and have more exposure to get more patients.

I am Farahmand Rahmani. I am Rashin. We are the owners of Hafez Persian Cuisine. We are happy working with Wise Advertisement agency since 2015.They are very professional and responsive. They help us to build the website and promote Hafez Persian Cuisine on Google and social media. They built converting videos and graphics for paid advertisements on Facebook and Google. We are very happy and we recommend Wise. Advertisement to anyone. It is the best in the world. Seriously.
The Latest Onlinezation Techniques
We will help you to achieve your goals and to grow your business.
Let's Get Your Project Started
We will help you to achieve your goals and to grow your business.